Built For The Way You Want To Treat It
GALENE's project-specific solutions ensure that the water is optimally and safely treated to make it the best possible for your end use whether it is municipal, industrial, reuse or any other type.
The way water should be treated.
SYSTEMS
GALENE offers an extensive range of premier wastewater treatment solutions for middle market projects including factory built plug and play systems, field erected systems as well as Engineering, Procurement and Construction (EPC) services for higher flow, civil work based projects.
To assure the most effective solution for your requirements, we employ a variety of processes including:
Activated Sludge / Extended Aeration

Moving Bed Biofilm Reactor (MBBR)

Sequence Batch Reactor (SBR)

Tertiary Treatment
CONFIGURATIONS
Packaged Plants (CCS)

Field Erected Plants (FES)

Concrete Based Plants
Compact Containerized System (CCS)
For lower flow requirements and fast implementation, the CCS is a winning "plug and play" solution. With flows of up to 35,000 GPD in a single unit and expandable by using multiple parallel units, this system is extremely versatile.
The CCS innovative, market-leading FRP tank configuration is ideal for high corrosiveness resistance due to internal or external factors, minimizing maintenance requirements.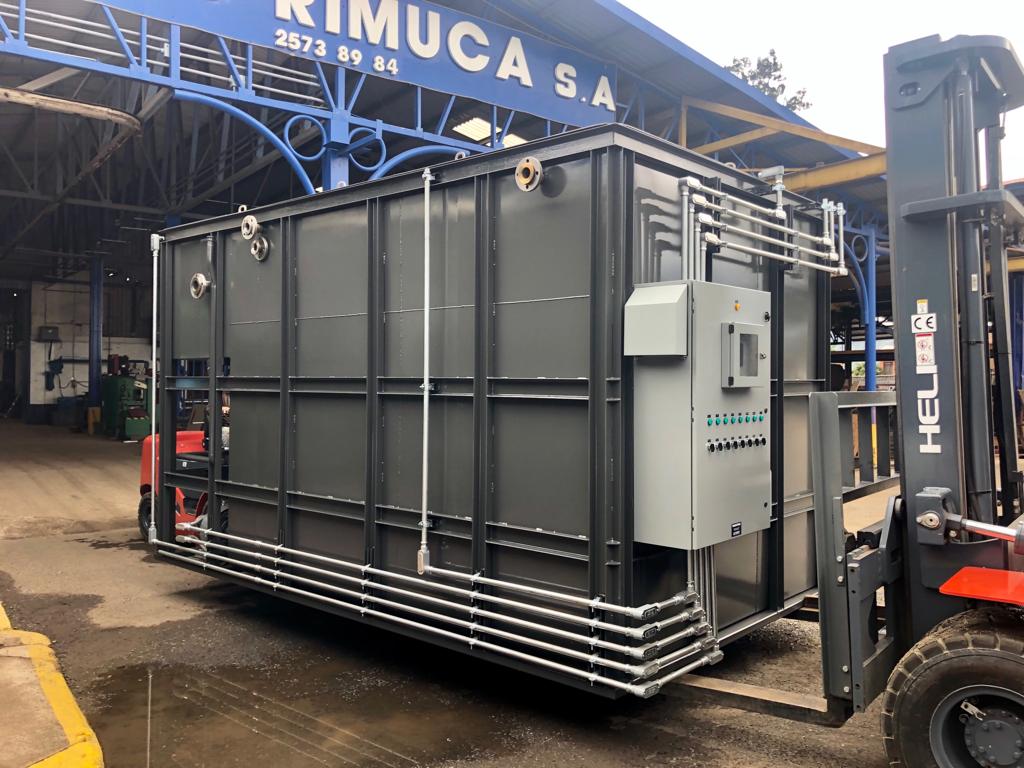 Field Erected System (FES)
When higher flows are required, the FES is the best solution for easy and fast project implementation. Using factory fabricated, steel-bolted metal sheets to build the tankage needs, on-site civil works are reduced to a minimum.
To assure corrosiveness resistance, all metal sheets are factory-coated with glass or epoxy fusion, using the most rigorous quality control and complying with international norms. Area requirements are substantially reduced, using tank-in-tank configurations.